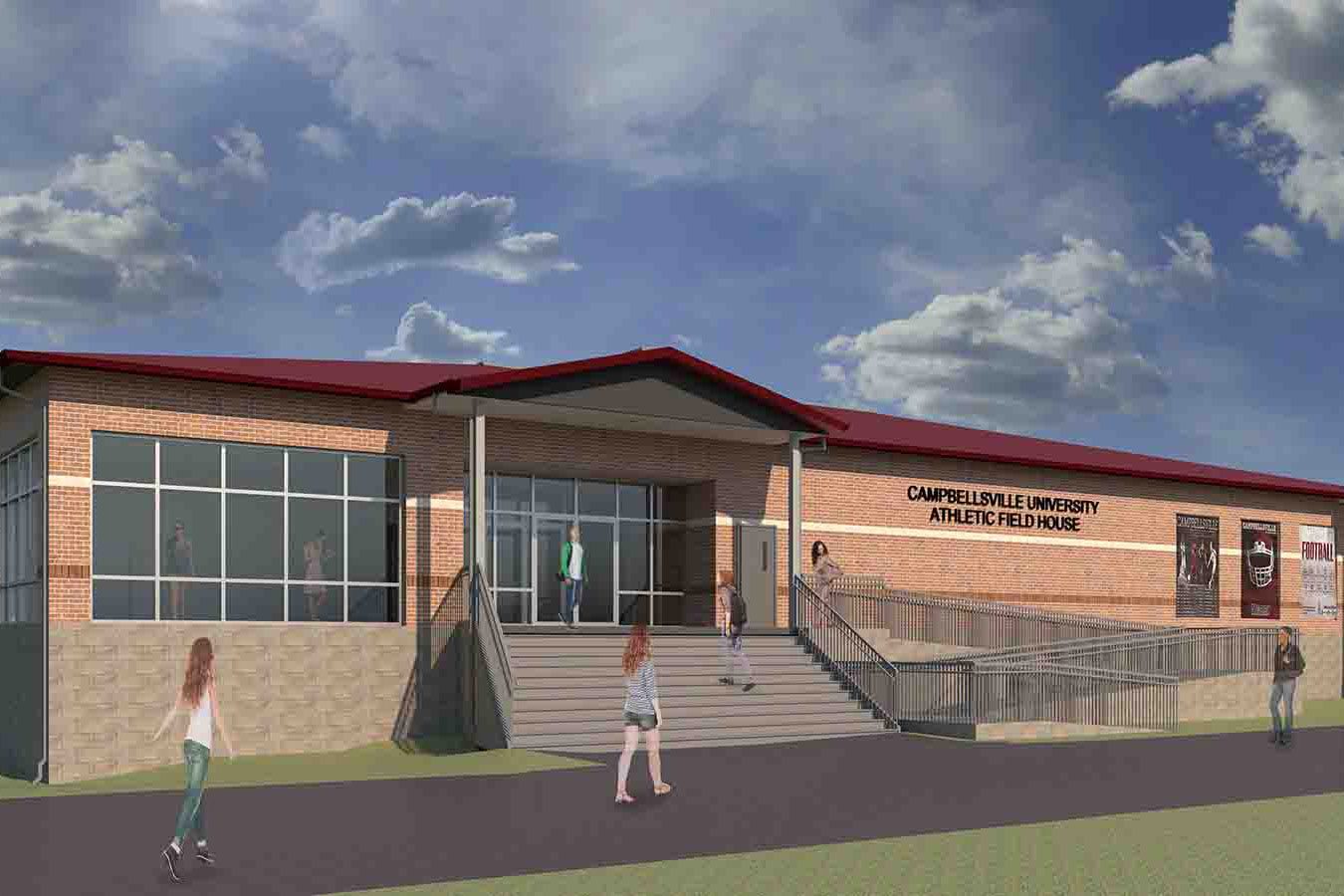 Campbellsville University Field House
When fire destroyed the existing Fieldhouse, KSA was called upon by Campbellsville University to design a new Fieldhouse, which will house the football team locker room, the men and women's soccer team locker room, coaches' offices, Hall of Fame room and Film Room. The 26,600 SQ. FT. building will be constructed of load bearing masonry with metal trusses and standing seam metal roof.

Campbellsville University Welcome Center
Although this project is still in development, this 24,000 square foot building will be the home to the career counseling ,admissions and alumni offices. Movable partitions are planned for individual meeting rooms and large gathering spaces.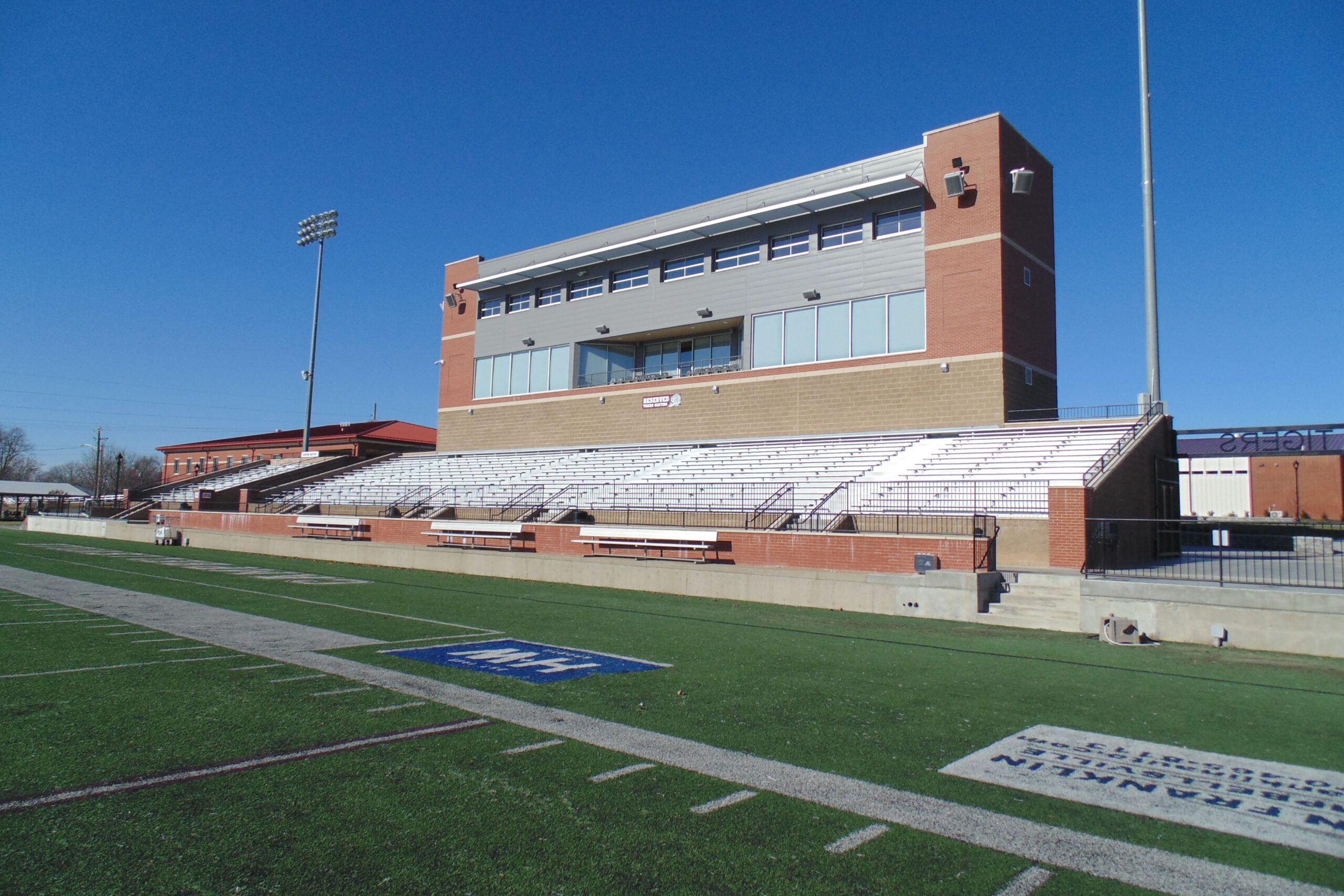 Campbellsville University Stadium Box
This new Press Box includes 12,218 square feet of Concessions on the ground floor, classrooms on the second, a Presidents Suite and Booster seating on the third floor and Coaches boxes, camera positions, TV studio and Broadcast Studio on the fourth floor. The structure is load bearing masonry with brick veneer and masonry accents to match surrounding buildings.